When I was seven, my (usually kind-hearted) mom informed me that, on the night of a full moon, she transformed into a deadly brain-devouring grasshopper human hybrid. To reinforce the deathly seriousness of this claim, she made her eyes go all large, swiveled her head as if sniffing for prey and made vaguely threatening pincer finger gestures at me.
I sat there stunned. Her shock admission left me equal parts fascinated, horrified and hungry (it was close to lunch-time and I knew for a fact that fruit roll-ups were in the snack cupboard).
Of course, I didn't believe her. I knew it was all part of some long-game she was playing to force me to eat carrots.
And yet ... some part of me wondered ...
... what if?
The Power of "What If"?
My skin would prickle and my heart would race as I pondered how my otherwise entirely non-super-powered mother came to be afflicted with such an infernal curse. Would she use her insectile powers for good or evil? Would I one day inherit these unusual abilities?
In the months that followed, I became voracious for more information. I nagged her relentlessly until she had no choice but to build a sweeping saga about her secret grasshopper existence, from her tragic origin story (bitten by a cursed Madagascan locust) to her secret insectile kryptonite (black jelly beans).

The story gained a life of its own. Without realizing it, my sweet yet quasi-dastardly mom had created a monster, and it wasn't an enormous insectile humanoid cursed to wander the streets on the night of the full moon.
She'd built a very specific kind of story — these days it'd be called an urban legend.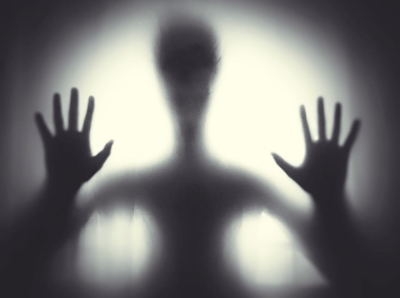 My Guilty Secret
Flash forward a couple of decades to the early 2000s. College and a steady diet of U2's Joshua Tree album have transformed me into a bright-eyed and bushy-tailed altruist. A humanitarian aid worker, I'm traveling the world convinced I have what it takes to save the huddling masses.
But I have a guilty secret.
Whatever odd corner of the globe I end up in, I never fail to make time to seek out those odd, whispered stories — the ones that make you lean forward, mouth dry with expectation, eyes alight with the question: "then what happened?" From tales in Fiji of ghosts who feasted exclusively on the souls of taxi drivers, to stories in Cambodia of the man who was swallowed whole by an elephant and lived to tell the tale, I realized that wherever I went, I only had to dig a little to find this same odd kind of story tucked away in local folklore.
And they all shared that unique property of being simultaneously contagious and addictive.
These stories became my secret passion project. I had to unravel their inner workings. So I did what any self-respecting nerd would do. I studied. I delved into the fundamentals of writing, plundered obscure techniques of copywriting and devoured the classic structures of plot and character development. They all left clues, sure, but nothing I found truly answered the question which gnawed at the fizzing gizzards of my seething curiosity:
what makes an urban legend ... well ... legendary?